GTS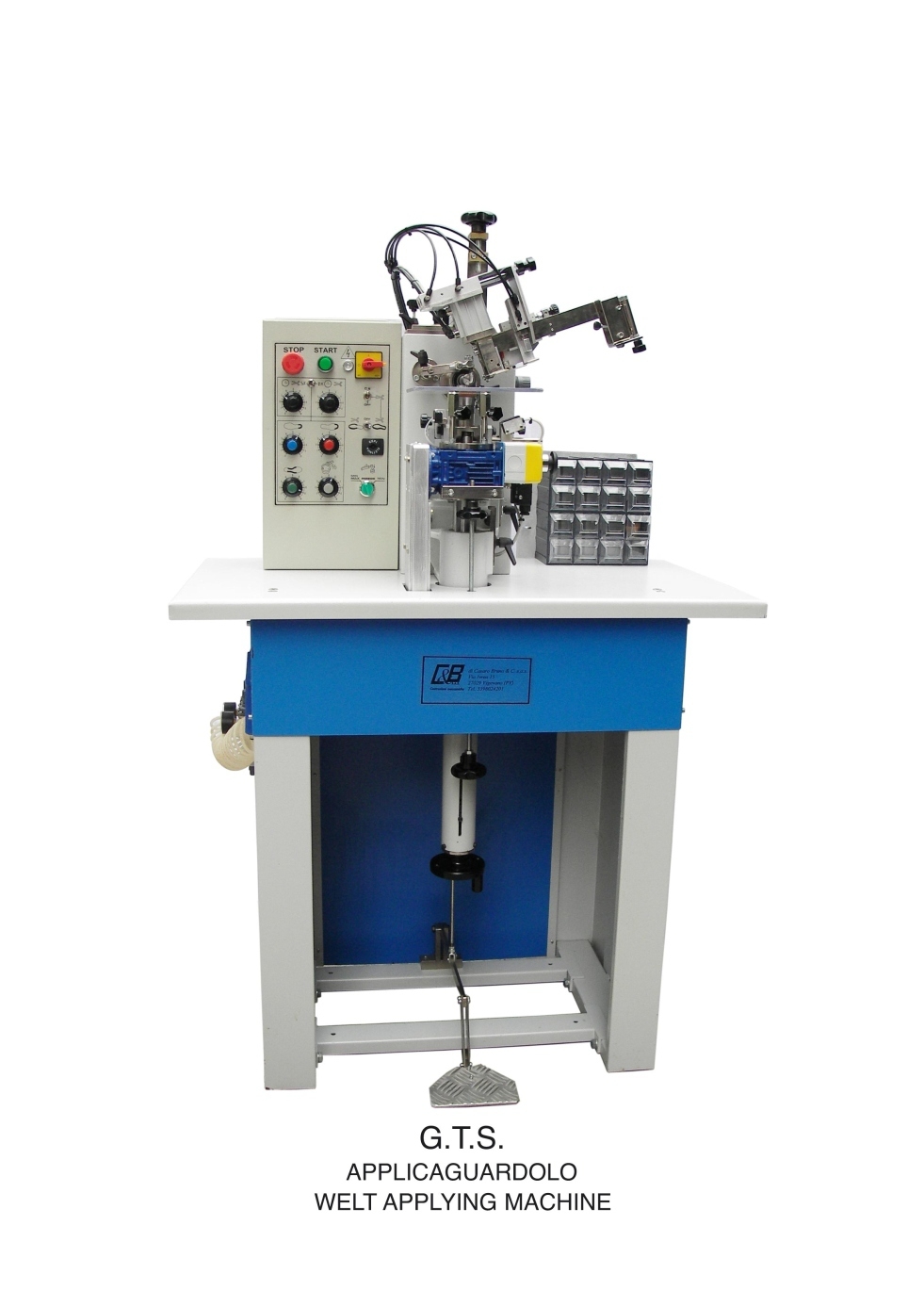 Specifications
Dimensions (LxPxH): cm
Net weight: kg
Dimensions with box (LxPxH): cm
Gross weight (box): kg
Installation power:
Supply type:
Air consumption:
Required suction type:
Production:
Ral color:
Technical specifications:
MODEL G.T.S. Welt appluing machine for flat soles with heel already attached with a maximum height 60 mm. Independent and adjustable sole and welt feeding. The transport speed reduction of soles and welt during "toe-heel" welting with automatic heel "sole turning". Programmable working speed for "toe-waist-seat" sectiones of the sole. The adjustment of potentiometers controlled by a photocell provides automatic sole and welt transport speed reduction while welting toes and heel. A patented device will turn the sole automatically, the welt perfectly also on the "toe and seat" sections, avoiding the difficulties caused to the operator during manual works. The welt partically apllied on the sole is cut by a automatic device. For those soles with heels or wedges already attached it's necessary the operator intervention. The machine has got an automatic welt posotionator. The machine does not rewuirw lubrication. The use of this machine does not require specialized labor.
Media:


Download: