SN1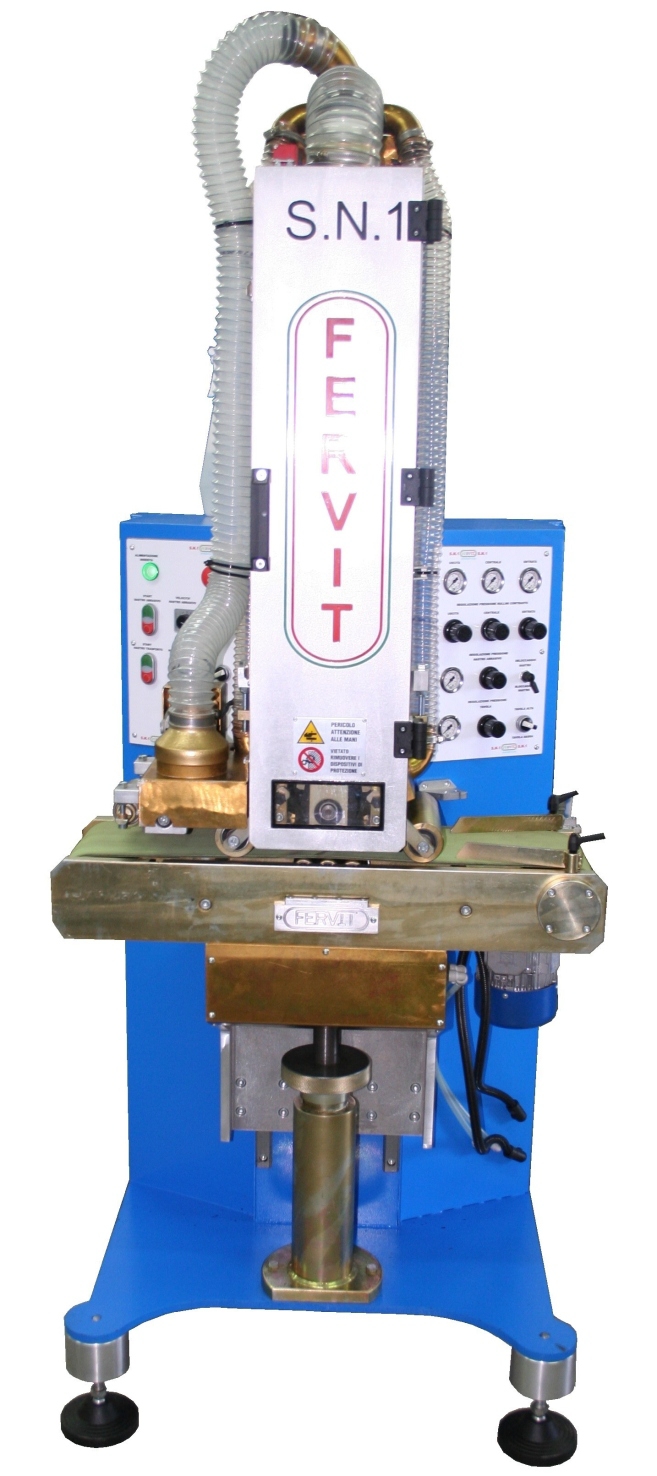 Specifications
Dimensions (LxPxH): cm
Net weight: kg
Dimensions with box (LxPxH): cm
Gross weight (box): kg
Installation power:
Supply type:
Air consumption:
Required suction type:
Production:
Ral color:
Technical specifications:
The scoure to a ribbon SN 1 perform the scouring on it is accustomed to in leather or material synthetic with a ribbon abrasive place in vertical on the in general carniccio for the one that has cars of levelling with cutter from the tall (Eurmeccanica) one And' endowed with electronic variator of the speed of the ribbon of transport to always regulate in optimal way the speeds according to the materials and of the finish that you are wanted to get. And' endowed with inverter for the regulation of the speed' of the abrasive ribbon The measures of passage of the sole have been increased to 200 mm so that to be able to also work well sole from Man with great measures. The machine has been built with a very strong metallic carpentry The regulation separate of the pneumatic pressures of the table and the rolls of contrast it allows to work various materials of different thicknesses. To application it can be endowed with system of vibration of the abrasive ribbon Complete also of group brushes in exit.
Media:


Download: