AUTOMATIC MANUAL PANTOGRAPH-CAD CAM SYSTEM
F43DMINI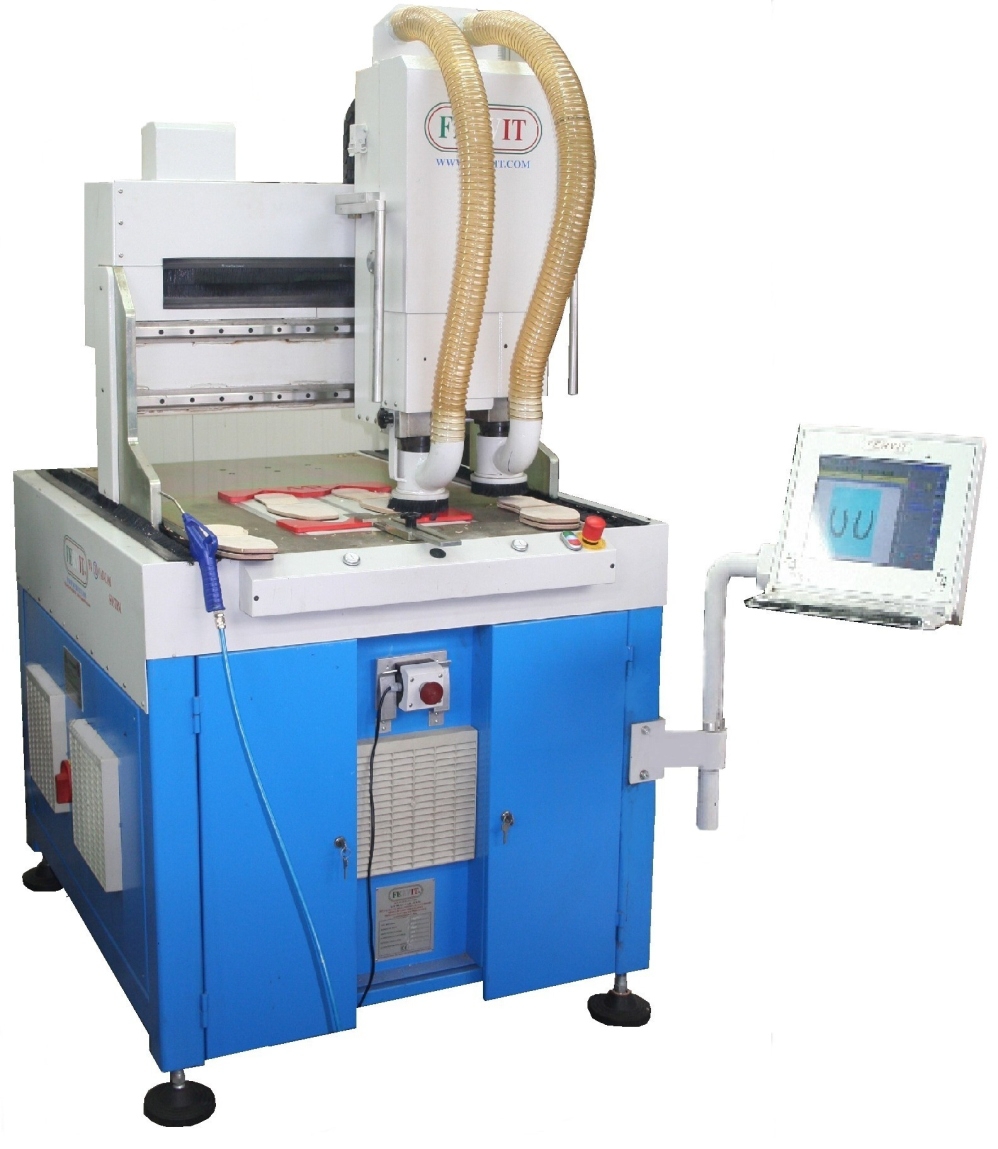 Specifications
Dimensions (LxPxH): cm
Net weight: kg
Dimensions with box (LxPxH): cm
Gross weight (box): kg
Installation power:
Supply type: 380V 50Hz
Air consumption:
Required suction type:
Production:
Ral color:
Technical specifications:
Pantograph miller Mod. F4 3D mini to two elettromandrinis with an aspirant area for the positioning of the sole, car to CNC for the realization of sole pantographed, for its versatility, it can be employed both in production for the workmanship of sole and similar. , both in modelling, without particular procedures. The system allows the workmanship of plastic materials, bakelite, aluminum and wood for dime and pressori, leathers, thunit etc. Endowed with two heads, it allows to perform fresature, excavations and other workmanships in the sole, operating in plain but also with three-dimensional profiles. The two utensils, lodged on two elettromadrinis, you can contemporarily (with the two elettromandrinis lincati) work on two sole, or with an utensil for the contornitura and another for the svuotatura. You can be worked on a macaw of job with a pair of sole, or with two sole of the same verse. For the change utensils, an electronic tastatore allows to reset in automatic the height of the cutters. The centring of the sole is effected through centrator autocentrante to " fixed anterior V " and back autocentrante to " adjustable V ", operated pneumatically always guaranteeing a perfect centratura. A powerful person aspirant pomp stops on the plan of job the material to work. . Software of management developed in environment Windows and interfaced with the software Cad 2D. and 3D. -Dimensions work area: 600 x 600 mm -Optional: On asked the machine it is furnished with accessory axle "C"
Media:


Download: